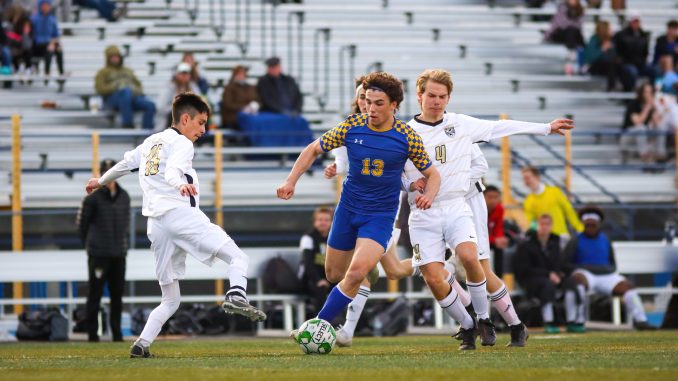 BRONC / LADY BRONC TRACK AND FIELD – The Bronc and Lady Bronc track teams competed at meet in Cody Thursday complete results can be seen right now on the sports page at sheridanmedia.com
BRONC / LADY BRONC SOCCER – The Bronc and Lady Bronc soccer teams will close out the regular season this evening with games at Thunder Basin high school.
SOCCER / TRACK REGIONALS – The post season for soccer and track starts next week the Broncs and Lady Broncs will be at their soccer regional in Cheyenne.
The Sheridan high school track teams will be at their regional in Laramie, Arvada / Clearmont, Big Horn and Tongue River will have their regional over in Newcastle.
TROOPER BASEBALL – The Sheridan Troopers have a change to their schedule tomorrow they will play the Billings Expos but instead of the scheduled double header it will now be one nine inning game starting at noon.
We will have the game live on 14-10 KWYO and 106.9 FM and also our live video webstream atsheridanmedia.com.
ALL STAR HOOPS – The annual Wyoming / Montana all star basketball series is back next month the games in Sheridan are set for June 17th in the Hoffman dome the games in Billings will take place on the 18th.