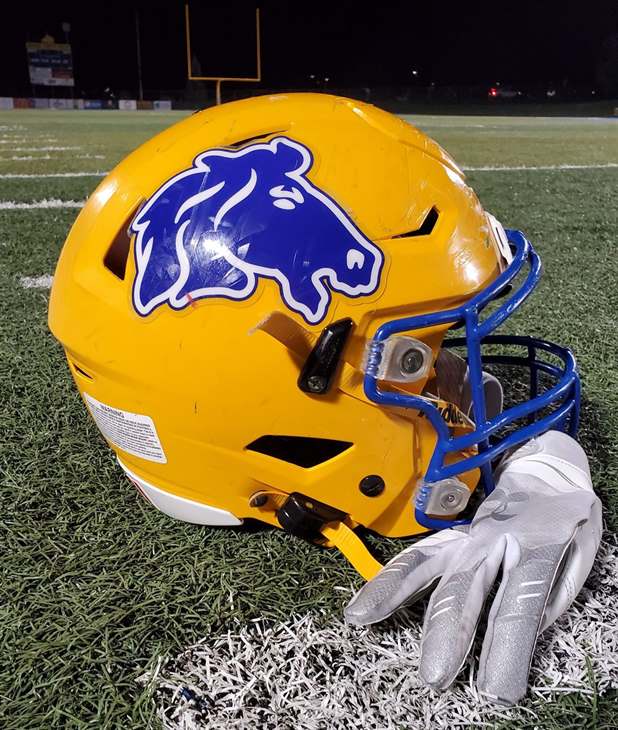 The Sheridan Bronc football took care of business against one Gillette team and can now shift their focus to the other one.
Colson Coon scored four times and Carter McComb scored once, and the Broncs won on the road vs. Campbell County 38-7.
The victory moves the Broncs to 7-1 on the 2021 season.
Next up is a return trip to Gillette, to take on Thunder Basin on Friday, October 22nd at 6pm.
The Bolts were upset at home vs. Natrona 28-14.
A win at TB would assure the Broncs of no worse than the #2 seed for the playoffs.
Sheridan would get the #1 seed with a win, and if Rock Springs wins at Cheyenne East.
The Broncs and Tigers would be tied for first, but Sheridan holds the head-to-head tie-breaker.
If East and Sheridan win, the Thunderbirds get the #1 seed due to their head-to-head win vs. the Broncs.