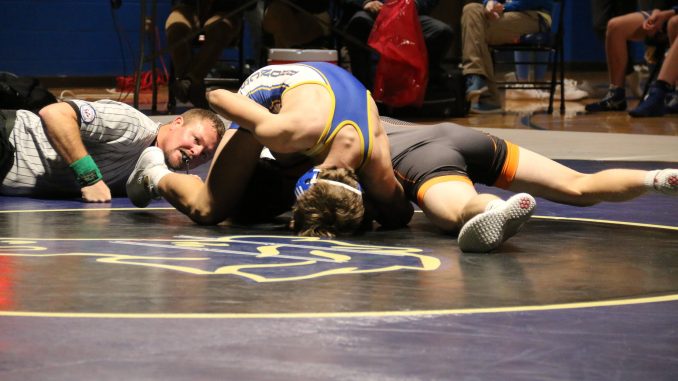 Sheridan placed 4th and Tongue River 25th and the 26-team Shane Shatto Invitational in Douglas.
Cole Riesen placed 3rd at 113 lbs.
Kolten Powers placed 4th at 120 lbs.
Cody Dunham placed 5th at 120 lbs.
Rudy Osborne placed 2nd at 138 lbs.
Kelten Crow placed 5th at 145 lbs.
Dane Steel placed 1st at 152 lbs.
Terran Grooms placed 4th at 160 lbs.
Colson Coon placed 1st at 170 lbs.
Jim Strobbe placed 5th at 220 lbs.
The next scheduled meet for Sheridan is Thursday, January 13th at home vs. Natrona.
The Mustangs are last year's 4A State Champs, while the Broncs were state runner-ups, finishing 4 points behind.