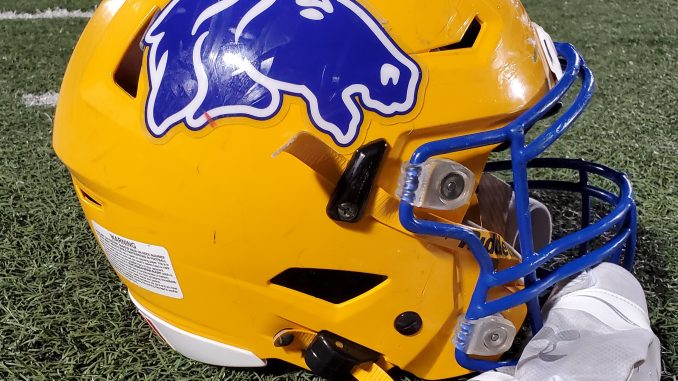 LADY BRONC SWIMMING / DIVING – The Lady Bronc swimmers and divers host duals with Campbell county and Thunder Basin tomorrow and then in Casper Saturday to take on KW and NC.
Head coach Brent Moore says their season is right on schedule.
State meet qualifying has been good as they look ahead to the next few weeks.
And the four duals with the Gillette and Casper schools will be a great challenge.
VOLLEYBALL – The Lady Bronc volleyball team plays a match with Green River today in Casper, they host Cheyenne Central tomorrow night at 6:00 and have Cheyenne East at home Saturday at noon.
The Big Horn Lady Rams are on the road with matches at Kaycee and Sundance tomorrow and Saturday.
The Tongue River Lady Eagles play two on the road as well at Lovell tomorrow and Moorcroft Saturday.
X-COUNTRY – The Bronc and Lady Bronc cross country runners will run at a big invitational meet tomorrow in Thornton, Colorado.
BRONC FOOTBALL – The Sheridan Broncs will play Natrona county at home tomorrow night we will have it live on KWYO and 106.9 FM the First Federal bank and trust pregame show will start at 6:30 kickoff is at 7:00.
Broncs Head coach Jeff Mowry says in the 4-A there is a big log jam at the top of the standings as teams start to look ahead to playoff position.
And he says NC has two tight losses and the Mustangs will come in tomorrow night ready to battle.
BH / TR FOOTBALL – The Big Horn Rams will play at Torrington tomorrow night and the Tongue River Eagles home game with Upton / Sundance has been moved to Saturday.
COWBOY FOOTBALL – The Wyoming Cowboys are idle this week they open league play against the Air Force Academy October 9th.
BRONCO FOOTBALL – The Denver Broncos play at home Sunday afternoon against Baltimore game time is at 2:25 we will have it on KWYO and 106.9 FM.
JUNIOR HOCKEY – The Sheridan Junior Hawks are back at home this week hosting games with the Great Falls Americans admission is free for both games tomorrow and Saturday start at 7:30.