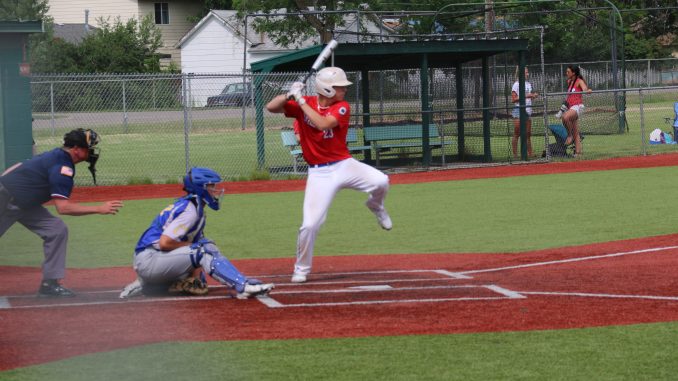 TROOPER BASEBALL -The Sheridan Troopers 14 game winning streak came to and end in the first game of a double header at Laramie Monday night but they came back to gain a split of the double header.
Laramie took game one 12-6 with the Troops winning game two 13-2, they now stand at 26-6 overall.
The Troopers home games scheduled for tomorrow night have been canceled they will try and rescheduled those games with the 406 Flyers if not the Troopers are set to home two games with Cheyenne Monday night.
JETS BASEBALL – The Sheridan Jets played at home yesterday sweeping two from Buffalo by scores of 2-0 and 17-0, the Jets now stand at 12-10 overall.
ROCKIES BASEBALL – The Colorado Rockies open a road series at the Miami Marlins today the first pitch is set for 4:40, you can hear Rockies baseball this season on Smart Talk 106.3 FM.
2022 SHERIDAN WYO RODEO – Sheridan WYO rodeo activities start July 6th with the rodeo royalty competition getting underway.
On Tuesday July 12th it's "meet the stock stars" night as fans will get a chance to go behind the chutes on a tour led by Wade Sankey the cost is 75 dollars, 12 and under are free for this exclusive event, funds raised go to the wyo rodeo foundation.
The Boot Kickoff is Tuesday night the 12th in Whitney Commons and barrel race slack begins Tuesday evening.
Wednesday morning slack timed events begin and the first performance of the WYO rodeo will be Wednesday night July 13th at 7:00.