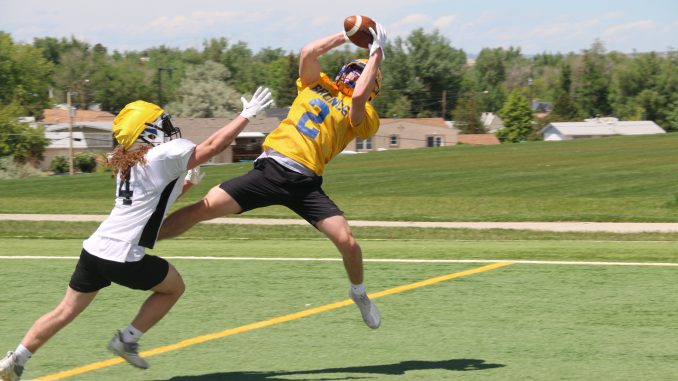 TROOPER BASEBALL – The Sheridan Troopers play at home double header tonight against Evanston. the first game will start at 4:00 and we will broadcast all the action live on 14-10 KWYO and 106.9 FM and you can watch the games on our live video webstream at sheridanmedia.com
WYOMING SHRINE BOWL – The 2022 Wyoming Shrine Bowl football game will be played tomorrow in Casper, Sheridan Media's Kevin Koile visited the N team yesterday and talked with two Sheridan county players that will take the field tomorrow.
First up is Josh Thompson from Big Horn says being with new teammates has been a thrill this week.
And he says the big thing the coaches tried to do this week with the players was to get some good team chemistry going.
Kevin also visited with Sheridan Bronc Carter McComb and he says being on the same team as some of his rivals has been something new.
McComb has had a change of plans in the last few weeks, originally he was going to play football at Montana Tech but now has become a Cowboy and will compete in track at the University of Wyoming.
The Colorado Rockies beat San Francisco Thursday 4-2, tonight they start a weekend series at San Diego. You can hear Rockies baseball this season on Smart Talk 106.3 FM.