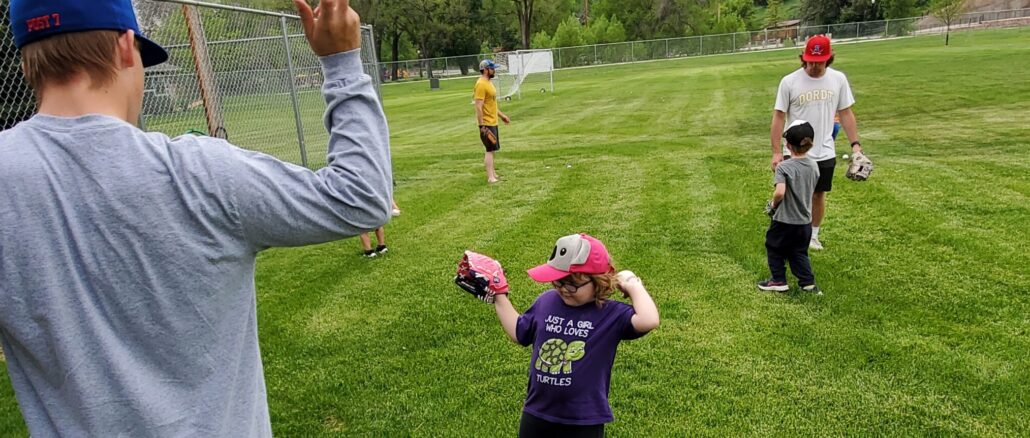 Some kids may dream about going to the game to see the big boys play, or even join them when they grow up.
It can also be just as exciting, when the big boys pay a visit.
On Tuesday (May 23rd), members of the Sheridan Troopers Legion Baseball team were at the Sheridan County YMCA helping the youngsters in the itty bitty T-ball league learn some of the basics of the game.
For the Trooper players, it was a chance to give back to the community, especially for those who played t-ball themselves many years ago.
Coach Austin Cowen says aside from the basic drills such as hitting stance, throwing and running, the best thing that a t-ball coach or parent can do, is continue to offer encouragement.
"I think the biggest thing is to preach having fun with doing all the drills and just constantly giving the kids positive feedback telling them, 'Hey you're doing awesome,' and keeping them active and the more they start learning to do it the right way then they start having more fun. That's the big thing."
Games at the Sheridan County YMCA start Thursday (May 25th).