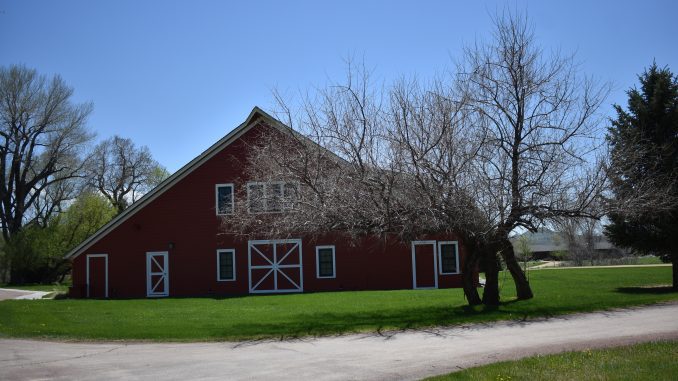 Ucross Foundation Art Gallery
The artist residency program at The Ucross Foundation is pleased to welcome two new employees to its full-time staff, Randy Rosalez, as Business Manager and Caitlin Addlesperger, as Communications and Special Events Manager.
Rosalez brings with him more than 30 years of accounting experience. He grew up in the Sheridan area before attending the University of Wyoming in Laramie, where he obtained an accounting degree. Early in his career, he moved to Casper, where he became a Certified Public Accountant and specialized in nonprofit and government auditing, as well as tax accounting. For the last 20 years, he has worked as a private controller, largely for energy companies in Casper and Denver.
"I am excited to return to my roots, both living near the Bighorn Mountains and working in the nonprofit sector," Rosalez said. "And I am equally humbled and happy to now be part of the Ucross family."
Addlesperger grew up in Sheridan and attended Kenyon College in Gambier, Ohio, where she obtained a degree in modern languages and literature. Over the next decade, she worked in marketing for Umbra Institute, an American school in Perugia, Italy; the national headquarters of Eataly USA in New York City; and, most recently, The Sheridan Press, where she was director of special projects.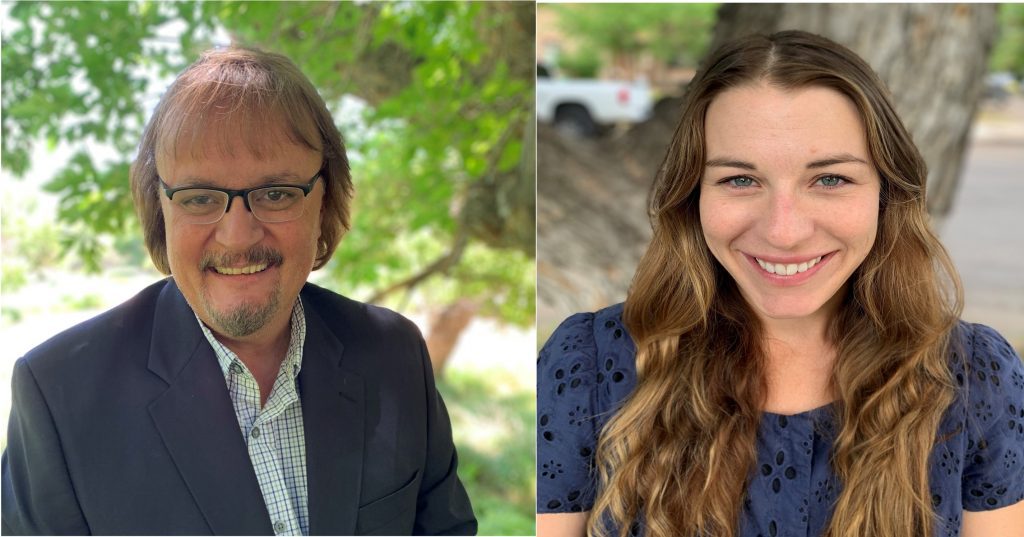 Addlesperger serves on the boards of the WYO Theater and the Civic Theatre Guild, is a member of AAUW, and teaches the occasional Italian cooking class at Verdello. She lives in Sheridan with her husband and three-month-old daughter.
"I have always admired Ucross and its mission to provide artists with uninterrupted time in the place I love most—Wyoming," Addlesperger said. "Ucross's contribution to arts and culture are invaluable, as are the effects that the organization has had on our own local community through world-class programs and events. Now, I am thrilled to help spread the word about the artist residency program and its impact."
"We are very pleased to have these two talented professionals said Sharon Dynak, Ucross's president and executive director. "Ucross has grown so much over the years, in many exciting ways. We're fortunate that Caitlin and Randy are bringing their expertise and enthusiasm to our vibrant organization. I especially like that they both have roots in Wyoming along with national and international experience."
Ucross fosters the creative spirit of deeply committed artists and groups by providing uninterrupted time, studio space, and living accommodations while serving as a responsible steward of its spectacular 20,000-acre working cattle ranch, located in the foothills of the Bighorn Mountains.
Earlier in June, Ucross, also announced the establishment of a National Advisory Council.
The council is a distinguished group of Ucross alumni, supporters, and business leaders who share a commitment to the organization's mission and vision for the future. Sharon Dynak and the Board of Trustees personally invited Advisory Council members, who serve as advisors to program staff and ambassadors in key geographic regions, including New York, Los Angeles, Houston and the areas of the Mountain West.
"Serving on the council is a deeply meaningful honor for me," said Gene Back, composer, multi-instrumentalist and co-chair of the all-volunteer group. "Ucross transformed my artistic perspective when I was a resident. The council is one way for me to give back to an organization that nurtured my artistic journey with its unparalleled natural surroundings and supportive staff. There are few places on Earth that can match the magical atmosphere of Ucross, and that's something I want to share with the next generation of artists."
Among other duties, Ucross National Advisory Council members will help spread the word about the distinctive residency program, celebrate the significant achievements of alumni artists and advise staff and board on trends in contemporary arts and letters.
"The continued success of our residency program is connected to the deep relationships we've created with our alumni artists, partners and leaders in the field," said Dynak. "Our National Advisory Council allows us to extend our reach to new disciplines, new geographic areas and new audiences." The Advisory Council has 21 members, with two co-chairs who rotate on a biannual basis. They share a common devotion to supporting Ucross, as well as an understanding of the importance of residency programs to the artistic process.
"I am honored to serve on the National Advisory Council, as I am inspired by the extraordinary talent of the artists, writers and performers the program supports," said Christie Davis, major gift officer of the Smithsonian Museum of American Art. "Ucross provides a nurturing and vast environment where creative people flourish. It is a vital part of the arts ecosystem."