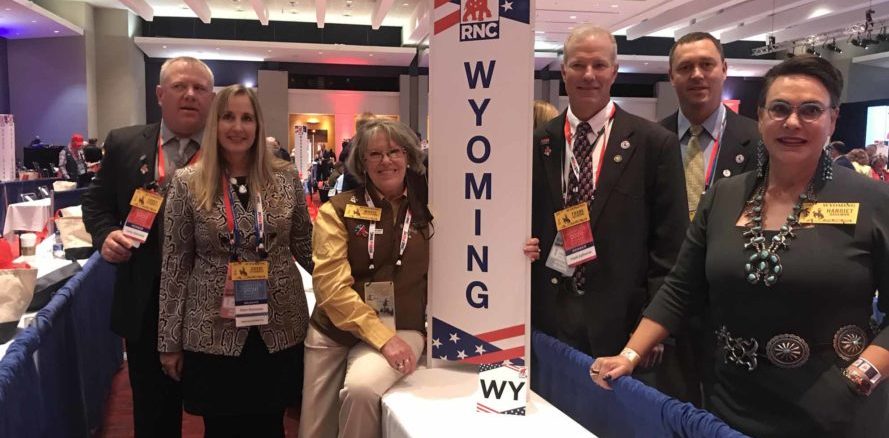 This story first appeared on Cowboy State Daily
By Ellen Fike, Cowboy State Daily
The Wyoming Republican Party is praising U.S. senators and representatives who are willing to contest the results of the Electoral College votes in the presidential election.
"We applaud those U.S. Senators and Representatives willing to stand against election fraud and object to certification of the ill-gotten swing States' Electoral College votes on January 6th," the organization wrote in a New Year's post on their website.
The party, in its website, also linked to a story from The Epoch Times from Dec. 22 that discussed various Republican senators who stated their intention on Jan. 6 to contest the certification of the results of the election between President Donald Trump and President-elect Joe Biden.
A request for comment from Wyoming Republican Party Chairman Frank Eathorne went unreturned as of Wednesday afternoon.
U.S. Sen. Josh Hawley, R-Missouri, on stated his intention to contest the results on Tuesday. Sen. Mo Brooks, R-Alabama, has also confirmed he will contest the results.
"It is reasonable for the American people to expect that a majority of the U.S. Senate will refuse to certify the election, since Republicans control the Senate," the Wyoming GOP wrote in its post. "This is no time to compromise with Democrats. Efforts to appease them will be for naught if Biden is sworn-in. If Biden does prevail, he should enter the White House with a well-earned stain of illegitimacy that a full Senate refusal to certify would ensure."
The GOP also encouraged Wyoming residents to call on their congressional delegates, U.S. Sen.-elect Cynthia Lummis and U.S. Sen. John Barrasso and U.S. Rep. Liz Cheney, to request they also contest the vote.
"As Republicans, our Congressional delegation are all members of the Wyoming Republican Party so they should see no conflict in riding for the Republican brand and standing up for our most precious Constitutional right – the right to vote in free and fair elections," the GOP wrote.
***For All Things Wyoming, Sign-Up For Our Daily Newsletter***