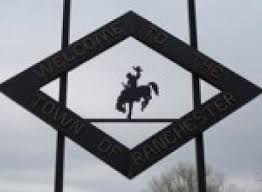 Without the one-cent sales tax and the capital facilities tax, Ranchester Mayor Peter Clark said recently, his town would be dead in the water.
Speaking at the Sheridan County Chamber of Commerce legislative forum earlier this month, Clark said Ranchester is the second-fastest growing community in Wyoming, with a growth rate of about 2 percent a year.
But, he said, the town's budget is down from $1.4 million last year to $965,000 this year. He shared some of the numbers.
Clark told legislators that more money comes into Ranchester than what is paid out, but he said legislators need to take a hard look at the tax exemptions that are allowed.
Asked by Representative Mark Kinner if he could be more specific about those, Clark said those are mostly service industries. But he said he thinks more is provided in government services to those industries than what the government receives from them in taxes.