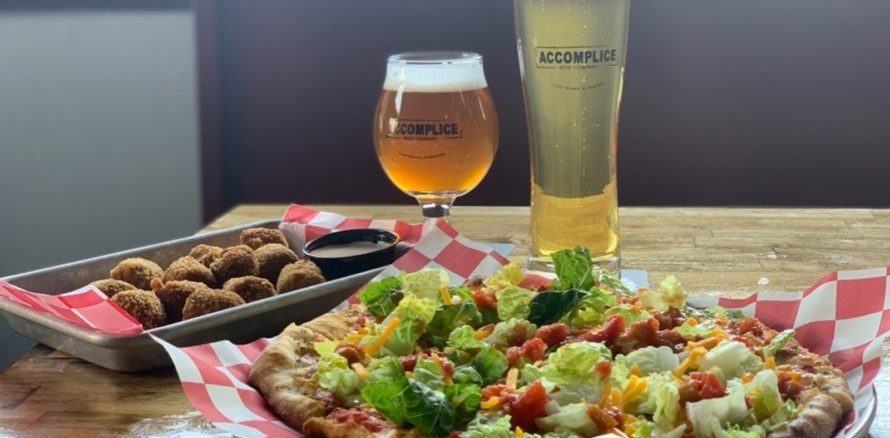 This story first appeared on Cowboy State Daily
By Ellen Fike, Cowboy State Daily
A brewery with locations in Cheyenne and Laramie has been hailed for having the best bar food in Wyoming, according to a media company that focuses on food.
"Eat This, Not That" recently published its ranking of the best bar food in every state. Accomplice Beer Company has taken the top spot for Wyoming, winning praise for its great craft beer and variety of upscale bar food, but one item in particular was the focal point of the report.
"The Accomplice Brewery, which has two locations in Wyoming, is not only known for its refreshing craft beer but also for its tasty bar food menu, which features choices such as pretzels with beer cheese, crispy kettle chips, and chicken strips," the report said. "However, one of the most talked-about dishes deviates away from typical bar food—perhaps surprisingly, it is a kale salad."
"This flavorful salad is made using kale pulled from the stalk, toasted almonds, dried cranberries, feta cheese and Champagne vinaigrette," the publication added.
Other bar food ranked among the best in the nation included food served at Denver's My Brother's Bar (the oldest bar in the city), Omaha, Nebraska's, Dinker's Bar and Grill and Rapid City, South Dakota's, Independent Ale House. The dishes ranged from mini-corn dogs, pizza and burgers.
All of these locations were chosen for their elevated and sometimes untraditional bar food.
Earlier this year, a Jackson bakery was chosen by Food and Wine magazine for having the best sandwich in Wyoming.
"Persephone Bakery has slowly expanded its footprint in one of the country's best ski towns, and like any proper French-influenced bakery, they do a great baguette, here best experienced slathered in butter and mustard, and stuffed with ham and gruyere," the magazine said, referring to the bakery's ham and cheese sandwich.
But there are three other sandwiches on the bakery's menu that come on a baguette: the truffled prosciutto, the schnitzelwich and the chicken hoagie.
"We're easy, fine, but we'd buy that baguette, take it home, load it up with the good butter, and pronounce it the best sandwich ever. Until the next one, anyway," the magazine said.
***For All Things Wyoming, Sign-Up For Our Daily Newsletter***