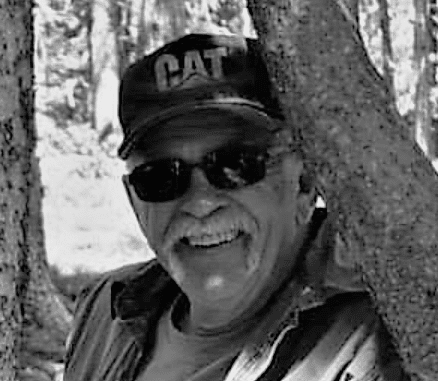 David Dean Ackermann, resident of Sheridan, WY, formerly of Gillette, WY, passed away on Tuesday, November 23, 2021, at his residence at the age of 72 years.
The Celebration(s) of Life will be held in the summer of 2022 in his hometown of Ellendale, ND and in Sheridan, WY.
David was born June 5, 1949, in Ellendale, ND to Leon and Beverly Ackermann. Much of his youth (along with his siblings Sarah, Clara, and Doug) was spent helping his father and uncles on the family farm just north of Ellendale. He graduated Ellendale High School in 1968 and joined the US Marine Corps. His tour in Vietnam was from 1969-1972. While there, he was awarded the Cross of Gallantry with Palm and Frame. After an honorable discharge, he earned a technical degree in Auto Mechanics at Coastal Carolina College in North Carolina.
After moving to Sheridan, he found work as a mechanic at Cook Ford Sales. A few years later he met Laura Kimble and they married in 1981. Together, they raised two children Joseph and Nicole – who always kept them sharp and on-their guard! David eventually joined Big Horn Coal as a heavy equipment mechanic. Later he worked at Decker Coal and then Buckskin Mining Company in Gillette. After Buckskin, he flourished in his dream job working with Bill Chasteen at Dull Knife Services.
He could be gruff with high expectations of family and friends but would go out of his way to help anyone in need – provided they helped too! He loved pulling pranks on people – especially co-workers who weren't aware of his quirky sense of humor.
He could build and fix anything, from detail carpentry work to fixing cars, making hand-braided towropes, coming up with unexpected approaches to repairs for various problems – as long as it kept him busy, he liked it. He also enjoyed shooting his collection of firearms and educating his extended family on proper use and care of them.
Every Sunday afternoon, he could be found napping with Nascar on the TV.
He was predeceased by his father and mother. He is survived by his siblings Sarah, Clara, & Doug, his wife Laura, and their children Joseph and Nicole.
He will be fiercely missed by all his immediate and vastly extended family who are scattered from California to Virginia, along with many friends made throughout his lifetime. He was the constant in everyone's lives that was always there and depended upon to always speak his mind.
David enjoyed helping people.  In lieu of flowers, please thank a vet, buy a Christmas gift for a child, or help someone in need. Online condolences may be made to www.sheridanfuneral.com. Arrangements are under the care of Sheridan Funeral Home.