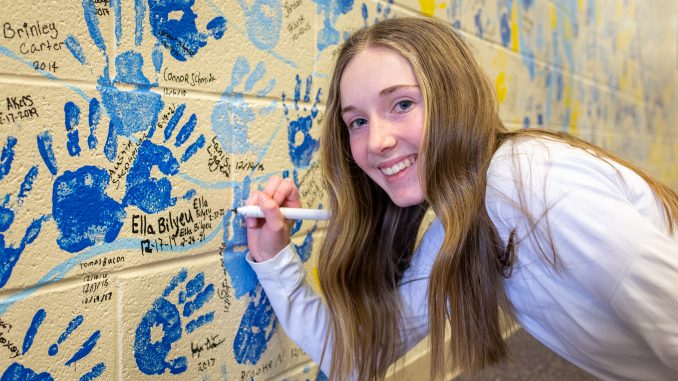 Tuesday afternoon, Sheridan Junior High School students made their pledge visible to refrain from illegal drug use.
SJHS School counselor Raili Emery and Superintendent Scott Shultz explained the dangers of illegal drugs and the long lasting effects drugs can have on children and teenagers.
Students taking the pledge painted, printed, and signed their names on the hallway walls. Students who signed up in the past were offered time to renew their commitment by adding a new date and signature next to their existing handprint. Sheridan Police Officers were present to assist students with the handprints, and thank them for their commitment to not use drugs.
Photos by Steven Schreffler