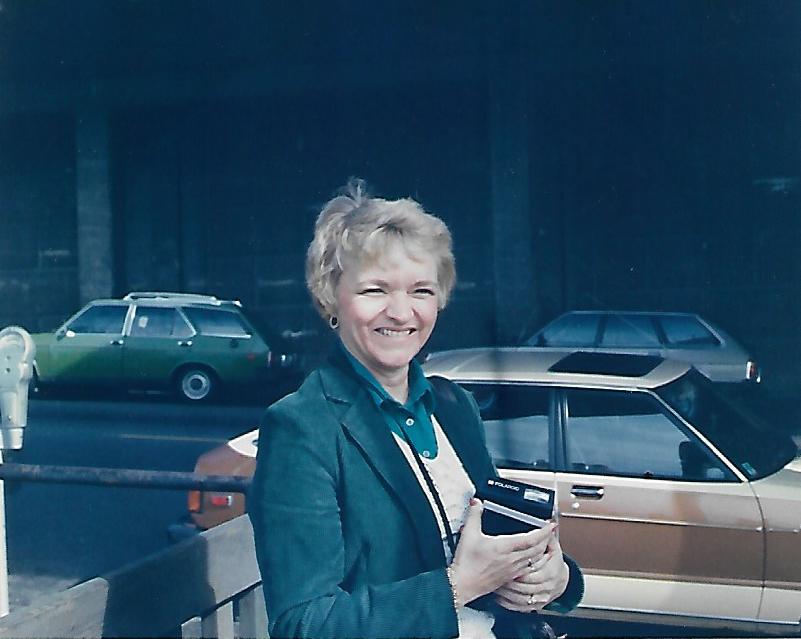 Margaret Ann Jurosek was born in the old Sheridan hospital on September 17, 1934, and lived her entire 85 years in Sheridan. She passed away on May 16, 2020, to be with her Lord in heaven. Her parents were Opal Bradley Kerbel, from Centerville, Iowa, who came with her family to homestead in Johnson County, and Ivan E. Kerbel, who migrated with his family to the Clearmont area from Serepta, Russia.
Margaret attended grammar school at Big Horn school, Cat Creek school, and Central school. She spent her youth with her parents and sisters on the family's E-Z ranch, at the end of Cat Creek Road east of Sheridan. Margaret loved helping her dad with the farming and ranching, riding her horses, and working her 4-H projects. On occasional, very lucky days, Margaret was able to ride her horse to school. Margaret's father, Ivan, played in a band that held country dances in the Cat Creek schoolhouse. Margaret "believed that she enjoyed the best childhood any child could have". She graduated from Sheridan High School in 1952. She was a twirler in high school and in the American Legion Drum and Bugle Corps.
Margaret married Robert "Bob" Jurosek on Sept. 19, 1953. It was during this time that Margaret joined Holy Name Catholic church. Bob and Margaret, along with Bob's brother Mike Jurosek, owned and operated the Trail Bar and the Sheridan Inn. After the sale of the Sheridan Inn in 1964, Margaret and Bob started an athletics supply store named The Sport Shop. In addition, Margaret was very proficient at running the household, running her children to their activities, cooking, and keeping a tidy house. Later in life, Margaret took a position as an office assistant with the Department of Agriculture ASCS office, where she worked until she retired in 1996. She enjoyed working with the many ranch families that she knew in Sheridan County.
Margaret enjoyed supporting her children in all their activities and traveled the state and region to follow football, basketball, baseball, and swimming. Margaret enjoyed horse riding, golf, sewing, knitting, needlepoint, and gardening, and many of her friends tell us that she was good at everything she did. She enjoyed being outside more than in. She enjoyed traveling with her sisters after her retirement. Most of all, she enjoyed spending time with her grandchildren, who brought a twinkle to her eye each time they were together.
She is survived by her four children, James Jurosek, Teresa Jurosek, Julie (Rod) Jespersen, and Toni (David) Alden, and by her two grandchildren, Lauren and Davis Alden, all of Sheridan. She is also survived by a sister, Betty Mann of Sierra Vista, AZ, and sister and brother-in-law, Frances and Leonard Larsen of Worland, WY, and many nieces and nephews who loved Aunt Margaret.
We love you mom! We look forward to the day we meet you again, in heaven!
Graveside Services will be held on Saturday, May 23, 2020, at 1:00pm in the Sheridan Municipal Cemetery-Juniper Heights Section. Memorials may be made to the Shriners Hospital for Children, Pediatric Burn Unit, 1275 East Fairfax Rd, Salt Lake City, UT, 84103.
An Open House will be held from 3:30 – 5:30pm on Saturday, May 23, 2020, at 457 E. Mountian View DR. Sheridan Wyoming 82801.
Online condolences may be written at www.kanefuneral.com. Kane Funeral Home has been entrusted with local arrangements.