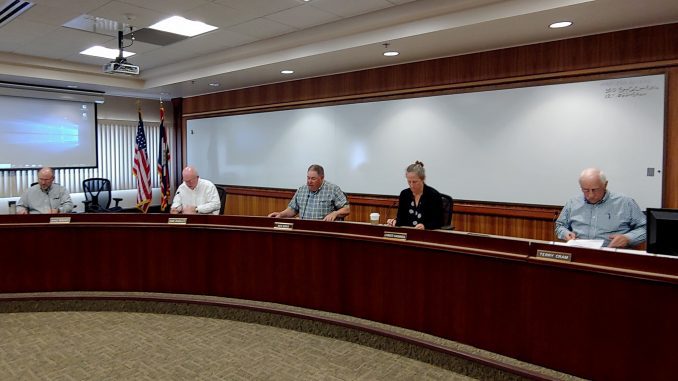 A change order and an amendment to the Professional Services Agreement were approved by the Sheridan County Commission on the Compass Center project at the Double Eagle Tech Park.
Change Order Number Three extends the project's contract time 14 days to May 29th, which is the new date of substantial completion.
The extension stems from material delay due to the COVID-19 Pandemic.
The total amount of the increase on the change order is just under $13,000 which includes counter and extra casework and new lock sets on the project.
Also, the extra casework will be allowed to extend past the substantial completion date to July 15th.
The new contract sum is roughly $441,000 up from the original contract sum of about $418,000.
Also approved was an amendment to the Professional Services Agreement with Arete Design Group, LLC for additional services on the project in the amount of $4,270.