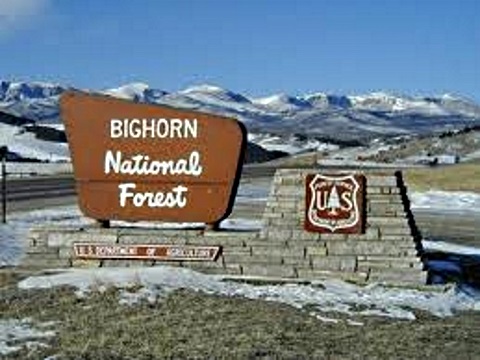 Bighorn National Forest managers along with members of the Forest Plan Steering Committee will have their annual meeting virtually this Wednesday, May 13th from 9:30am to 12:30pm.
The virtual meeting is open to the public.
On the agenda is the 2020 Bighorn National Forest program of work, highlights of the Forest Plan Monitoring Report, and updates from the District Rangers.
Comments or questions from the public will be limited to the last five minutes of the meeting.
The steering committee is comprised of Forest Service managers, local government representatives, county commissions, conservation districts, and State of Wyoming agencies.
The Committee was formed during revision of the forest plan and continues to help the Forest Service monitor the forest plan.
The call-in information for the meeting, as well as contact information for the Bighorn National Forest are listed below.
For more information about the meeting or the Committee, contact Christopher Jones at 307.674.2627 or christopher.d.jones@usda.gov.
Call-in number for the virtual meeting is 1-888-844-9904. User Access Code: 6276596#