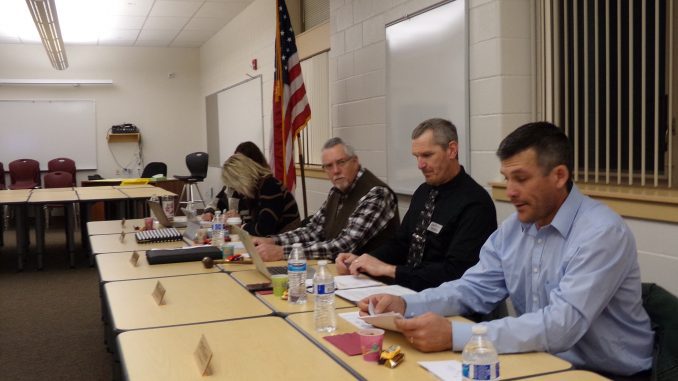 A new trustee for Sheridan County School District 1 could be appointed by the end of next week.
That's a timeline being considered by the other district trustees following a workshop earlier this week.
The new trustee would fill the vacancy created by Gary Reynolds, chairman of the board, who announced his resignation at a board meeting last month.
District 1 Superintendent Pete Kilbride said after advertising for a week, the district received four applications from people interested in filling the vacancy.
Those interviews will be held next Wednesday. Kilbride expects the board to take about an hour for each interview.
He said the trustees would like to have the new person selected and on the board before spring break. Appointment of the new trustee must be done in an open meeting of the board, meaning a special meeting would have to be called to meet the board's deadline. Kilbride expects an appointment to be made next Thursday or Friday – March 12 or 13.
Whoever is appointed by the board would serve until the November elections, when a new trustee will be chosen by the voters in School District 1.