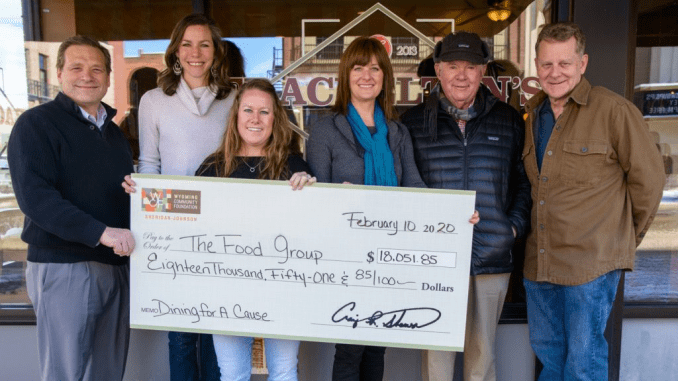 Dining for a Cause at Frackelton's restaurant Monday raised over $18,000 for the Food Group of Sheridan. Food Group Executive Director Kari McMeans says that along with other donations and matching funds, over $109,000 was raised in total.
McMeans talked about how the funds will benefit the Food Group specifically.
McMeans said that they currently serve about 500 children per week with their weekend food bag program during the school year, and that combined with their food pantry programs, they serve upwards of 750 children in Sheridan County weekly during the school year.