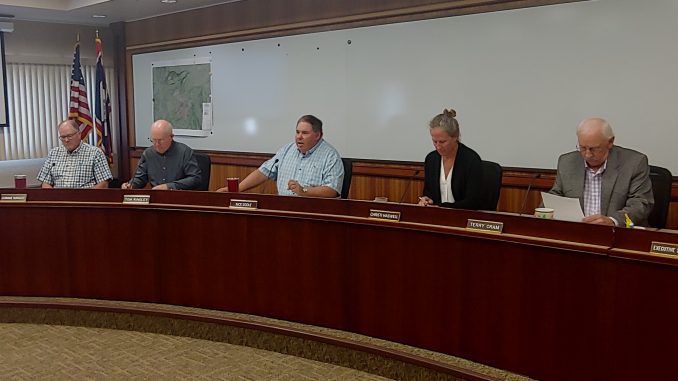 At their meeting Tuesday, the Sheridan County Commission is expected to consider an agreement between the county and the Wyoming Department of Transportation for Fiscal Year 2022 Congestion Mitigation Air Quality (CMAQ) Program.
Also scheduled are lease agreements at the county airport, a vacation of a right-of-way in Story, appointments to the county fair board, and ratification of a change order on the Fulmer Library Generator Project.
The meeting will be Tuesday beginning at 9am in the Second Floor Board Room #220 in the Sheridan County Courthouse Addition.
The public is welcome to attend.