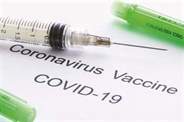 The percentage of Wyoming's population that is fully vaccinated against the coronavirus remains one of the lowest in the country at 43 percent. U.S. Senator John Barrasso of Wyoming says he fully supports the vaccines that are available and believes they are a safe and reliable defense against COVID-19.

Wyoming Governor Mark Gordon's Office issued a statement last week where the Governor said he and Wyoming Attorney General Bridget Hill are preparing a legal challenge to the Biden Administration's proposed vaccine mandates once they are finalized. Senator Barrasso says he supports Governor Gordon's stance on the issue.

Under the Biden Administration's proposed vaccine mandates, any business with over 100 employees would have to require their employees be vaccinated or be subject to weekly testing for COVID-19. The mandate would be administered through the Occupational Safety and Health Administration, however, OSHA has yet to finalize the rule.