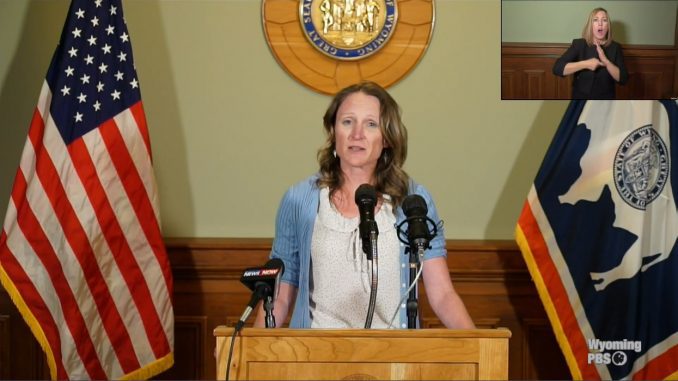 According to the Centers for Disease Control, Wyoming, Alabama, Arkansas, Mississippi and Louisiana are the states with the lowest vaccination rates in the country for COVID-19. Sheridan Media's Ron Richter has more.
About one third of Wyoming's population has been fully vaccinated against the coronavirus, which has health officials concerned about the spread of the Delta variant. While the variant is most concentrated in Laramie County, cases have been confirmed in Natrona, Sweetwater, Albany and Fremont counties. Wyoming State Health Officer and Epidemiologist with the Wyoming Department of Health Dr. Alexia Harrist.

Dr. Harrist talks about the efficacy of the vaccines against the Delta variant.

Dr. Harrist said getting vaccinated isn't just about protecting yourself from the virus, it's about protecting others who cannot get the vaccine.

Former Commissioner of the US Food and Drug Administration Dr. Scott Gottlieb said Sunday that he expects there to be very dense breakouts of cases from the Delta variant in some U.S. communities, in particular, in areas with low vaccination rates and low rates of prior infection.