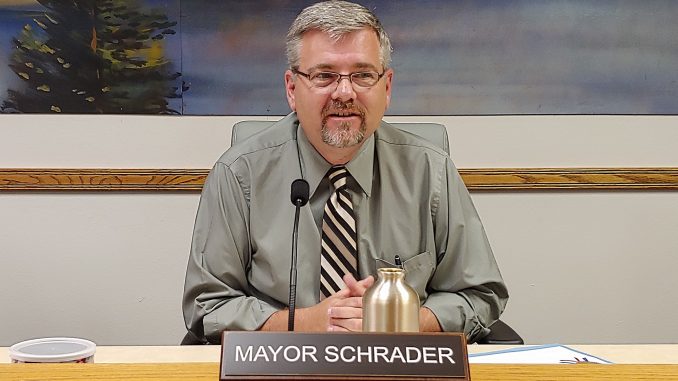 Buffalo Mayor Shane Schrader addressed the Johnson County Rural Health Care District Board during their meeting this week, to bring up some issues he felt needed to be considered concerning the district's proposed purchase of property for a future location for an ambulance barn.
Mayor Schrader said he had been considering traffic impacts in the area of the proposed ambulance barn.
Schrader explained that if the ambulance call numbers were applied to the proposed new ambulance barn site, in 2019 it would've meant 4,145 more cars at the intersection of Volunteer Lane and North Bypass Road.
In 2020, he said it would've been approximately another 4,500 cars, and so far in 2021 1,625 more cars.
Schrader also said that area of the city has the busiest intersection.
The Rural Health Care District Board, in their May meeting, voted to purchase land owned by and adjacent to Johnson County Fire District #1, for $80,000 for a half an acre of land to house the future building.