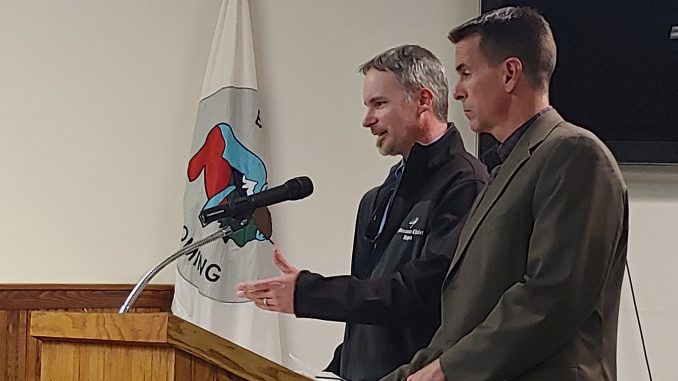 The Buffalo Pool Board is suggesting the implementation of a fee schedule for the use of the outdoor pool in Washington Park, and came before the Buffalo City Council Tuesday evening to seek the council's approval.
Board member Travis Lawrence explained the board wants to set funds aside for maintenance but also for the inevitable need to replace the pool when it reaches the end of its useful life.
Their suggestion is to implement a per day gate fee, and also have an option for a season pass for families, as well as a club fee, as explained by board member Richard Wonka.
The council took no action in the matter, saying they would like more time to consider the fee schedule, and tabled the decision to a later meeting.