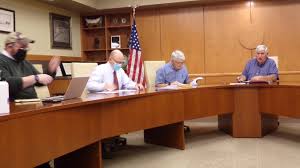 The Sheridan Economic and Educational Development Authority is accepting applications for a vacant member-at-large seat on the organization's five-member joint powers board.
Applications will be accepted until 5 p.m. May 14.
The purpose of SEEDA is to allow for collaboration between the city of Sheridan and the Northern Wyoming Community College District on the financing and development of capital projects, workforce training and job creation initiatives in Sheridan County for economic and educational development.
Board members include two representatives of the city of Sheridan, two from the college district and one at-large member. Members of the board must be residents and qualified voters of Sheridan County.
Those interested in filling the at-large position should submit a letter of interest and a brief biography to SEEDA Executive Director Robert Briggs by the application deadline. Questions may be directed to Briggs by calling him at 675-0814 or emailing briggs@sheridan.edu.