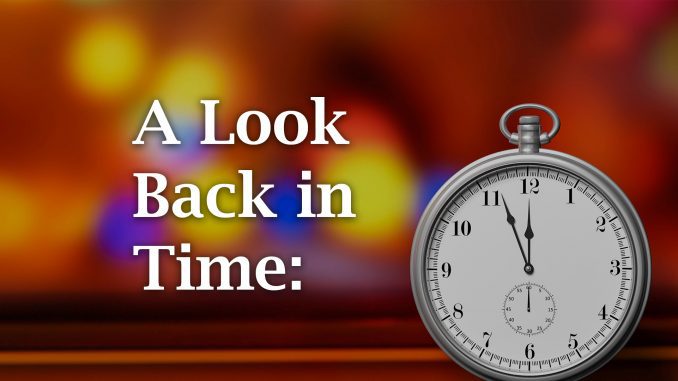 Now here's Sheridan Media's look back in time, to 100 years ago, by reporter Pat Blair as published in the Sheridan Enterprise newspaper on April 18, 1921.
A. J. Hewitt has finished moving from the home he has been occupying on Coffeen avenue to the home he recently bought on Illinois street.
Mrs. Minnie Buck is in Arvada for a few days.
Jean Burrus has accepted a position with the Pacific Electric Company.
The Sheridan Electric Co. plant is closed from 2 o'clock this morning until about 8 o'clock while repairs are being made.
Men's suits are priced from $30 to $50 at the Sheridan Clothing Co.
Mrs. C. W. Young has ended her work as assistant secretary of the Sheridan Commercial club. She has held the position for almost three years.
For more lookbacks and to see the front page of today's Sheridan Enterprise, visit www.sheridanwyoming.com.