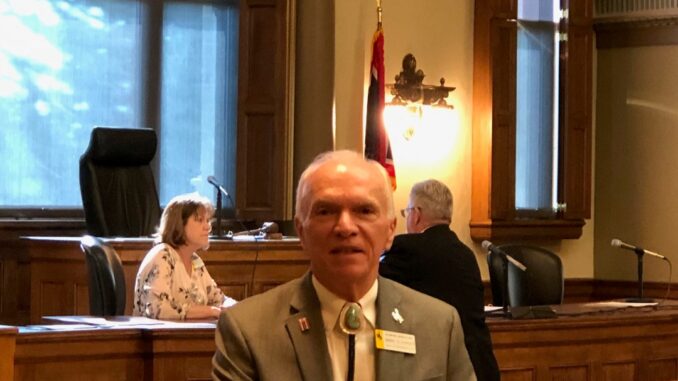 While many government offices will close, or close early, on Friday in observance of Good Friday – the last Friday before Easter – Sheridan County's Rep. Mark Kinner said the day seems likely to be a "normal working day" for Wyoming legislators.
"Here" is in Cheyenne, where legislators convened their first session early this month.
Kinner said Wednesday was the last day for bills to come out of committee, and Thursday was the last day for bills to come out of second reading in either the House or the Senate.
Kinner expected the budget bill, which went to Governor Mark Gordon earlier this week, to come back from the governor on Friday, at which time lawmakers will consider any vetoes he may have made in the bill. At this time, Kinner said, plans are to continue this year's session through Wednesday of next week to wrap up.