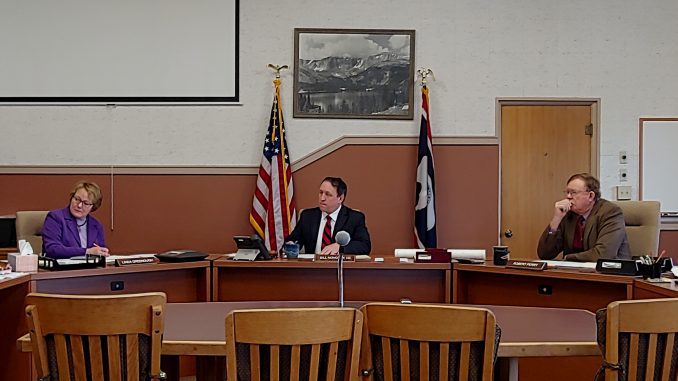 Johnson County's Commissioners, in a brief meeting Tuesday, ratified a liquor license catering permit request from Sheridan's Luminous Brewery.
The request was for the brewery to provide refreshments for last weekend's skijoring event in Buffalo, according to Commissioner Linda Greenough, filling in for absent Chairman Bill Novotny.
Also on the agenda was a salary discussion concerning a county employee, as explained by Greenough.
Greenough said the commission will discuss the issue further when Commissioner Novotny brings more information to them.