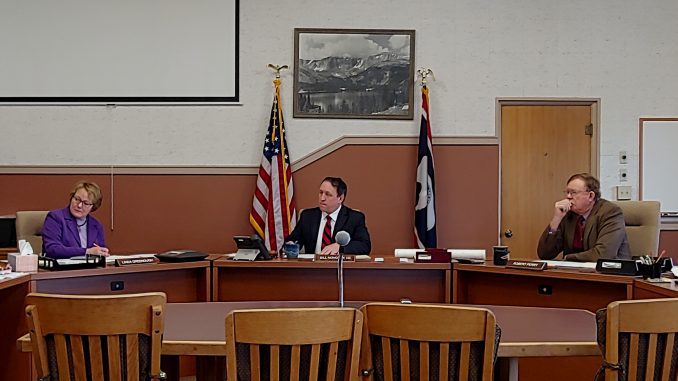 Johnson County Commissioner Bill Novotny has been elected vice president of the Wyoming County Commissioners Association.
The state commissioners' board held elections for 2021-22 officers during the recent virtual winter meeting. Jim Willox, Converse County commissioner, is the new president for the coming year, taking the reins from 2019-20 President Troy Thompson of Laramie County.
Also elected was Natalia (na-TAL-ia) Macker, Teton County commissioner.
Novotny was first elected to the Johnson County commission in 2014 and is currently chairman of that board. He most recently served as chairman of the Wyoming County Commissioners Association revenue committee and as a member of the state association's board of directors.
He's a public affairs and political consultant and has worked for Wyoming Senator Mike Enzi, Congresswoman Liz Cheney, Governor Matt Mead and Governor Mark Gordon.
Past commissioners' association President Thompson said Novotny, Willox and Macker are all three enthusiastic about county issues and have the utmost qualifications to be successful leaders of the state organization.