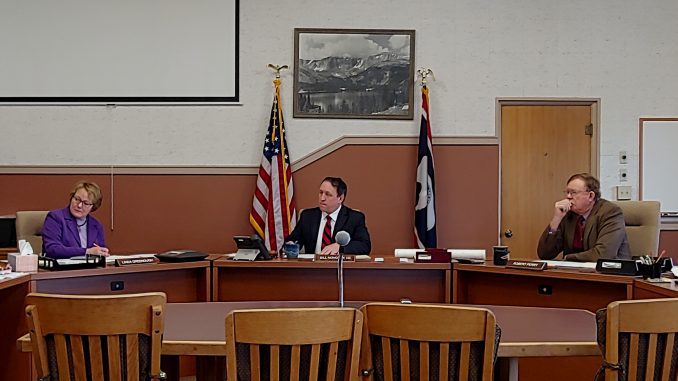 Johnson County's Commissioners discussed an amendment to the Memorandum of Understanding concerning the water supply line agreement between the county, the City of Buffalo and the State of Wyoming for the Veterans Skilled Nursing Facility currently under construction at the Wyoming Veterans Home west of Buffalo.
The amendment, as explained by Attorney Barry Crago, specifies costs for the water line and which entity will bear what percentage of those costs.
The commissioners voted to approve the amendment to the agreement.