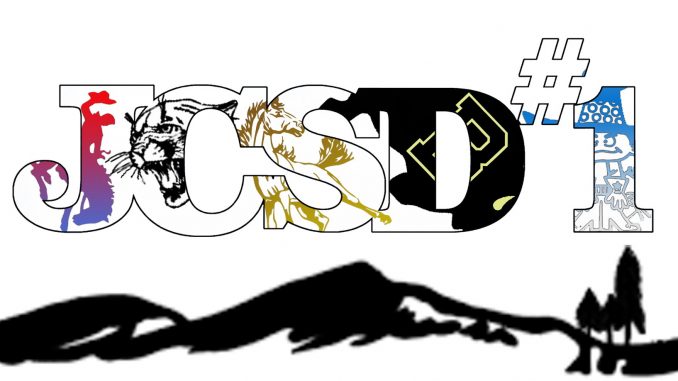 The Johnson County School Board, in their consent agenda, approved the employment requests as well as the qualifications and requirements for an as-yet filled position of Interpreter for the district.
Recommended were Ember Weaver as custodian in Kaycee, Leah Hoblit as assistant drama sponsor at Buffalo High School, and Krystal Bybee as a route driver in Buffalo.
Accepted were the resignations of LeighAnn Schimmel as assistant drama sponsor at BHS; Andy Stafford as head boys basketball coach at Clear Creek Middle School; and Cody Koch as assistant girls basketball coach in Kaycee.
All are effective immediately.
Terry Gibbs, payroll specialist with the district was terminated effective October 5th.
Transfers approved were Michelle Muffett from HR assistant to technology administrator assistant effective immediately; and Marissa Overton from special education at BHS to special education at Cloud Peak Elementary effective in January of 2021.
The board also approved the qualifications and requirements for an interpreter for deaf consumers and hearing consumers in the educational environment.