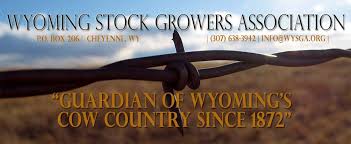 In response to the COVID-19 impacts, the Wyoming Stock Growers Association has rescheduled the 2020 Wyoming Cattle Industry Convention and Trade Show.
Originally set for June 10-12, the event will now be Aug. 26-28 at the Holiday Inn in Rock Springs.
The Stock Growers Association is currently accepting trade show applications and sponsorships. Registration of those planning to attend will be available in upcoming months.
The convention focuses on education and networking for industry members across Wyoming, with discussions on agricultural and environmental issues.
The Stock Growers Association serves the livestock business and families of the state. More information about the show can be found online at www.wysga.org.