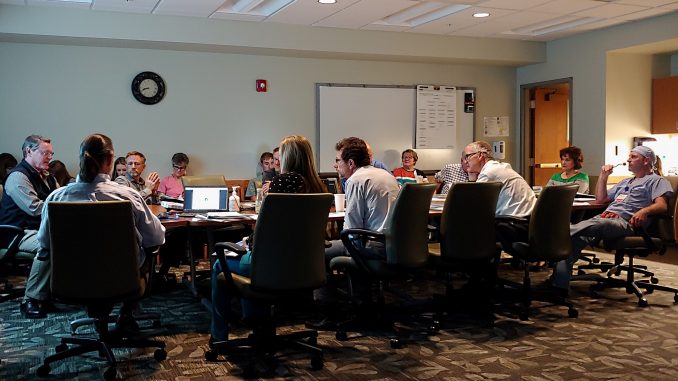 The Hospital Board of Trustees for the Johnson County Healthcare Center have scheduled their April meeting Wednesday evening on the Zoom teleconference platform.
The board is expected to review staff reports, get financial reports from the facility and also discuss the Fiscal Year 2021 budget and review the timeline for budget sessions, as well as approve a proposed price increase for the Amie Holt Care Center for the coming year.
Updates are scheduled on corona virus preparedness, the latest Home Health & Hospice report, and term dates will be discussed for current board members.
The meeting will get underway at 6:30pm Wednesday evening, and we have provided the Zoom meeting information here:
Dial 1-669-900-6833. Meeting ID #730 618 1708.