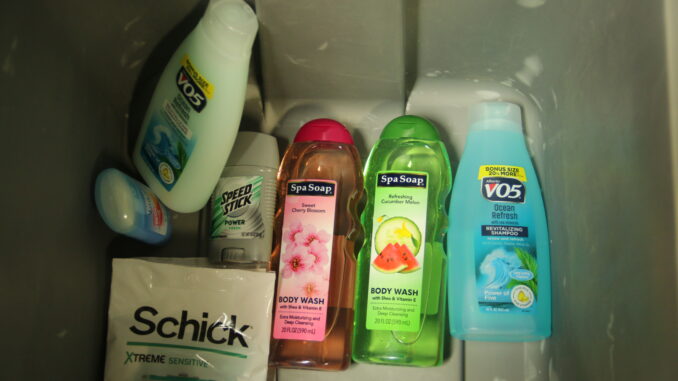 The winter holidays can be a time of not only giving needy youngsters and teens a good meal, some are trying to make sure they stay clean as well.
The 4th annual full-size hygiene product drive, which is put on by the Food Group, is now underway through the end of December
Donors are asked to bring items such as shampoo and conditioner, deodorant, body lotion, body wash, toothbrushes, toothpaste and feminine products, to Sheridan Stationery located on North Main Street during normal business hours.
Keri McMeans is the executive director of The Food Group.
She says it was the former management of Sheridan Stationery that wanted to help, and The Food Group wanted to come up with a different idea, besides a food drive.
"We go through so many hygiene products, that how can we continue to sustain this program and how can the community get involved and behind it, and so it was really just stemmed from a need, just how can we get the community involved in a different way than the typical food drive that we see during the holidays."
McMeans adds that the items collected are put in the teen pantries, located within all 3 Sheridan County School Districts.
In each of the past 3 hygiene product drives, the Food Group has been able to supply those pantries for an entire year.
Those who donate at Sheridan Stationery are entered into a drawing for a $100 in-store gift certificate, and the winner will be drawn in early January.