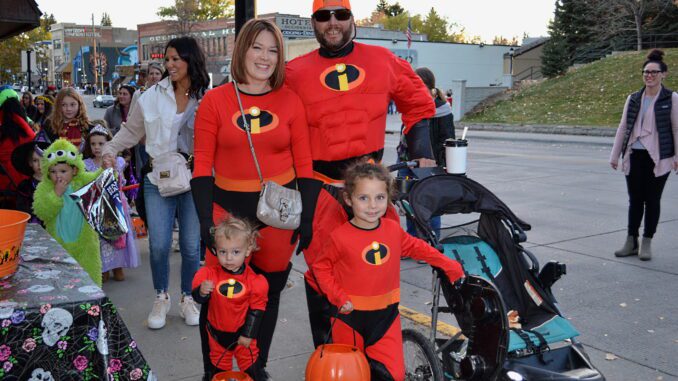 This year's Buffalo Chamber of Commerce Monster March was attended by an estimated 700 to 800 kids, according to Buffalo Chamber of Commerce Board President Jennifer Romanoski.
She said she felt the event went well.
The annual event is designed to give area kids a safe place to Trick-or-Treat local businesses along Main Street downtown, closed to traffic during their march for goodies.
Romanoski said although this is a community event that the chamber is happy to put on, it is all about the kids and keeping them safe.