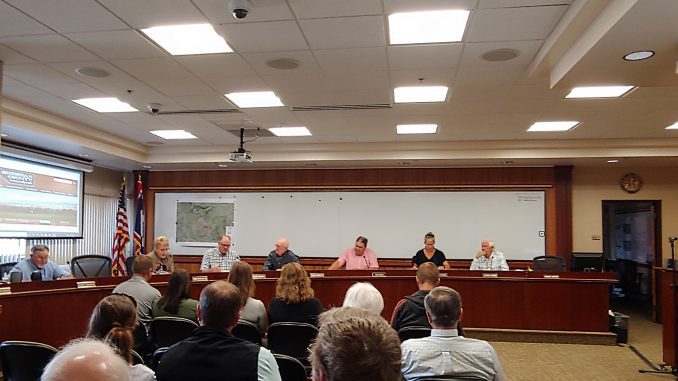 The Sheridan County Commission has voted to approve a Notice of Intent to vacate a public right-of-way in the Jeffries Draw Subdivision known as Boeing Road.
County Engineer Ken Muller spoke with the commission about the proposal.
The commission approved the Notice of Intent to vacate the right-of-way, and there will be time given for the public to comment on the proposed vacation.
More information can be accessed with the link we have provided with this story at sheridanmedia.com.
Link: