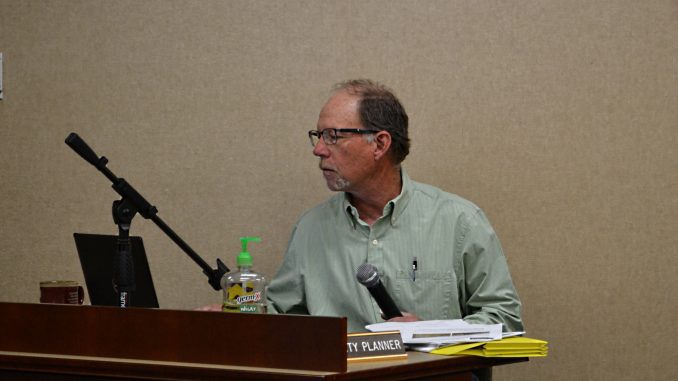 The Sheridan County Commission has approved a road variance and preliminary plat for the proposed Oxbow Subdivision in Sheridan County.
Randal and Stacie Huckeba have applied for subdivision permit on a 50.35-acre property zoned UR-Urban Residential.
County Planner Mark Reid gave more details.
Discussions on some concerns about the application touched on public versus private road status and possible flooding issues and how development of the property could contribute to flooding there and on adjacent properties.
The Planning & Zoning Commission recommended approval of the variance as well as the subdivision permit on a 3-0 vote, with some conditions.
The commission voted unanimously to approve the road variance, and passed the subdivision preliminary plat on a 4-1 vote, with Commissioner Nick Siddle voting against.