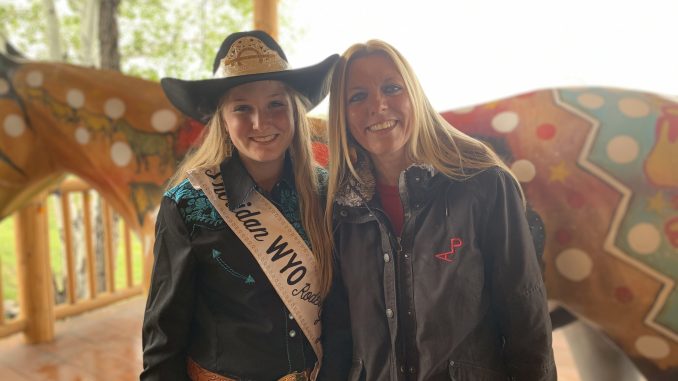 Every year members of the community gather for the Eatons' Ranch horse run.
Eatons' Ranch is one of the oldest dude ranches established in the US in 1879. The remarkable location sits on the slopes of the Bighorn Mountains. Every memorial day weekend Eatons' cowboys run horse herds through the heart of historical downtown. This year, the horses arrived a week early.
This past weekend, community members gathered at the Museum at the Bighorns to witness the beautiful horse stampede. Thirteen year old Rodeo Princess, Grace Van Dyke, along with other rodeo royalty arrived for a meet and greet pancake breakfast. Van Dyke has been riding horses ever since she was a baby. She has been involved in rodeo ever since. For more information log on to eatonsranch.com.