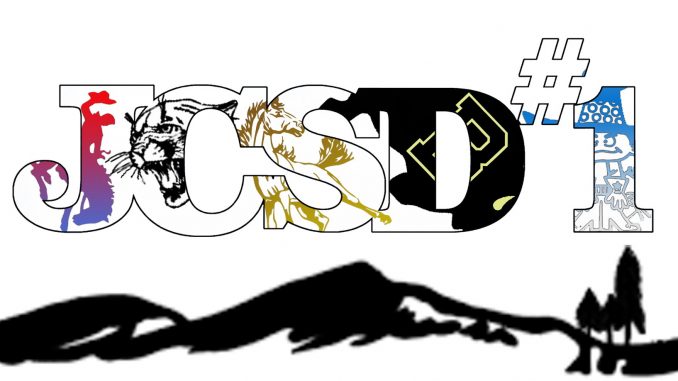 Monday evening Johnson County School District #1 held their first of three public forums with candidates being considered to replace outgoing superintendent Jim Wagner, who will step down at the end if the school year.
Greg Figinser (fuh-GIN-zer) is currently the curriculum director and trainer for Sweetwater County School District #2 in Green River, and he spent the day in Kaycee and in Buffalo interviewing for the position.
Figinzer also spent part of his career in Sheridan County School District #2, but he and his family needed to move to help care for ill family members.
During the forum in Buffalo, he was asked why he was considering the job in Buffalo and how he sees his skill sets benefiting the district.
Figinzer fielded questions for about an hour before the forum wrapped up.
The next forum is scheduled for Monday, April 19th with Keith Harris, Assistant Superintendent at Dickinson Public Schools in Dickinson, North Dakota.