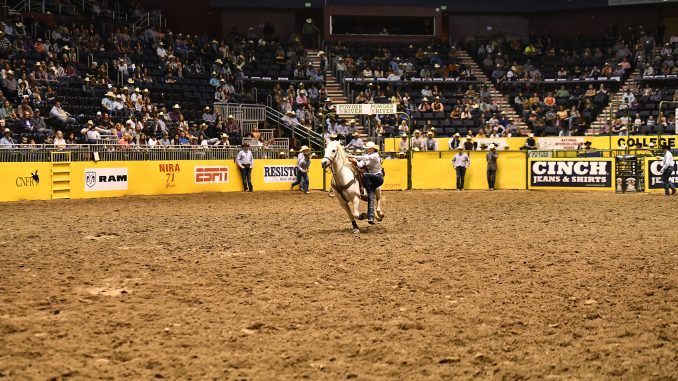 The Sheridan College and Gillette College rodeo teams will host the first rodeo of the spring season starting Thursday at the Cam-plex in Gillette.
Events will be in the Cam-plex East Pavilion, and admission is free to the public. Spectators will be allowed up to the maximum number per current state guidelines, according to a news release from the Northern Wyoming Community College District. Events will continue through Sunday.
According to the rodeo schedule, events will start at 1 p.m. Thursday with slack for all timed events. Rough stock events – the bucking horses and bulls – will start at 8 a.m. Friday.
Additional slacks for timed events will start at 3 p.m. daily on Saturday and Sunday. Concessions will be available for sale all four days.
The Cam-plex is at 1635 Reata Drive in Gillette.