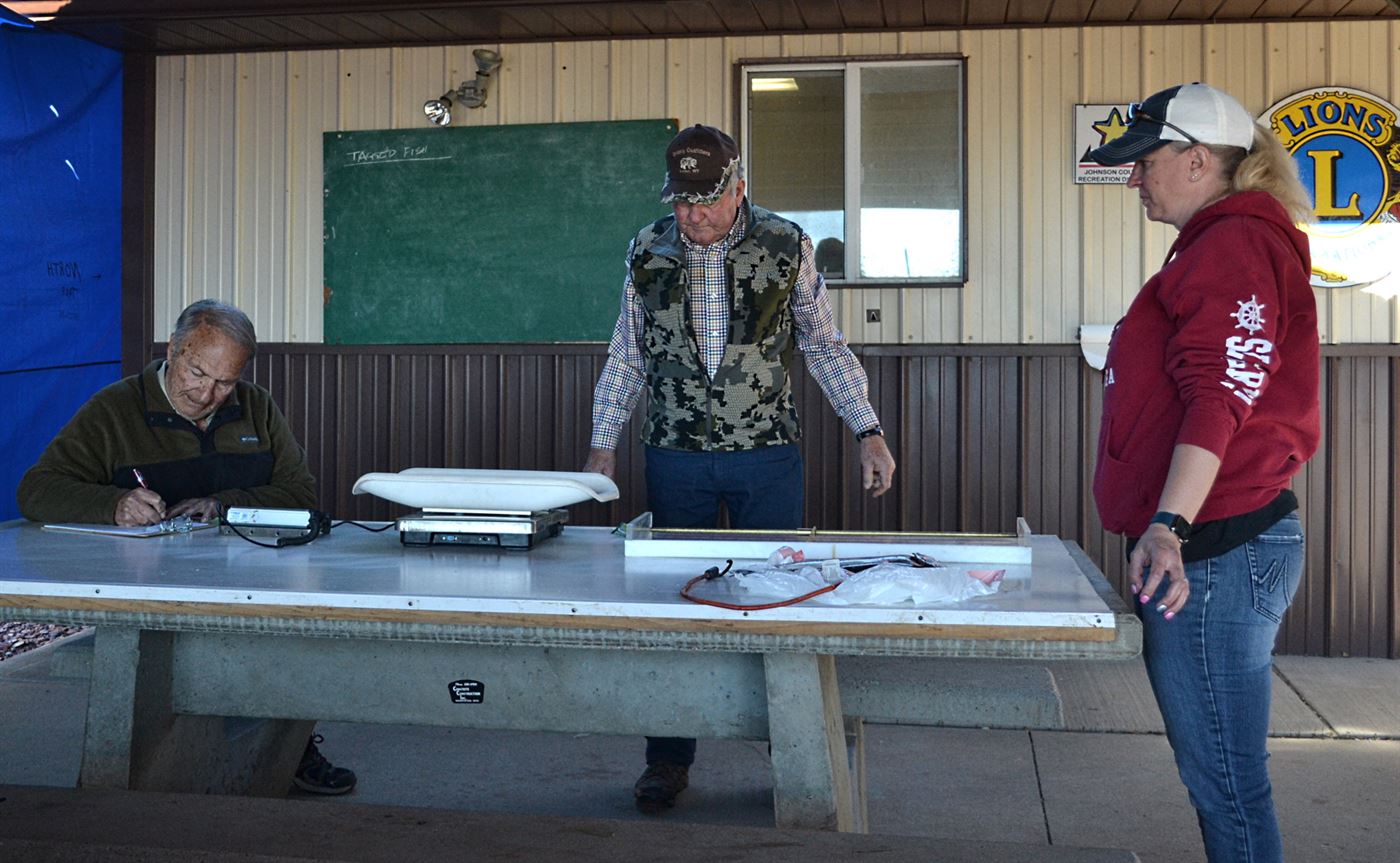 The 38th annual Buffalo Lions Club Lake DeSmet Fishing derby will be happening again this Memorial Day Weekend, but that was in question a year ago due to dwindling numbers of volunteers to help put the event on.
Lions Club President Adam Teten explains what happened during the last year to ensure this year's derby would be happening.
Whether or not they can continue the event past this year is the million dollar question, according to Teten.
The Lions Club, along with most other organizations are having trouble finding people to join and contribute, which makes it difficult if not impossible to put on these types of events.
That said, he wouldn't be surprised if the fishing derby can continue due to it being a well-loved and traditional event every Memorial Day Weekend for nearly 40 years now.
Participants can fish for tagged fish for various amounts of cash, win daily prizes, and vie for the Grand Prize, a 2022 Polaris Sportsman 570 Trail ATV.
Tickets must be purchased to be eligible to win, and are available at various locations listed below.
Teten wanted to recognize those who stepped up to make this year's derby possible, saying, "on behalf of what's remaining of the Lions Club, we really do want to extend thanks to the folks that have stepped up to ensure this is gonna happen again. We couldn't do it without you."
Tickets are available at Derby Headquarters at the Mikesell-Potts Recreation Area at Lake DeSmet, Wa-Hoo Liquors, the Lake Stop, Sports Lure, Ultimate Outdoors, and Crazy Woman Liquors in Buffalo; and Rocky Mountain Discount Sports in Sheridan and Gillette.
Tickets are $30 each and can be purchased for one, two, or all three days of the fishing derby.