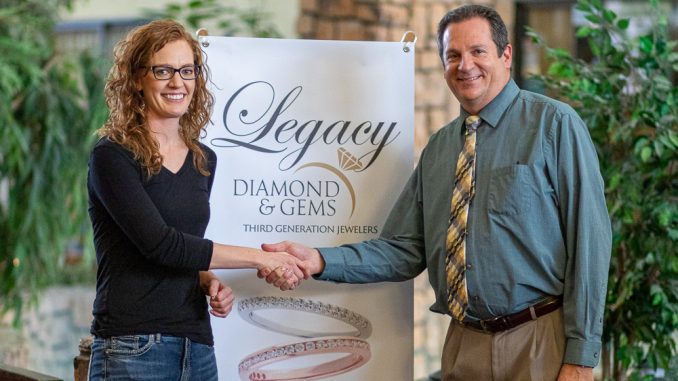 Carissa Rohrbach was the lucky winner of the $1,000 ring in the cake dive that ended Saturday's Bridal Prevue at the Holiday Inn.
Rohrbach joined six other brides-to-be in the search for the ring that guaranteed a $1,000 gift certificate from Legacy Diamond & Gems in Sheridan.
Tom Kraft, owner and co-founder of the jewelry store, said this is the second year for the cake dive.
Kraft said five rings are put in a cake, and one of the rings is specially marked. Seven brides-to-be are chosen to go through the cake in search of the wings, and the one who gets the specially marked ring gets the gift certificate, which she can spend on anything she wants in the Legacy Diamond store.
Rohrbach said she hasn't decided yet how she'll use the gift certificate. She and her fiance, Tyson Tjon, have been engaged for two weeks, she said, and they haven't yet picked out a wedding date, although they're looking at September or October of this year.
She said they plan to live in Sheridan after they're married.