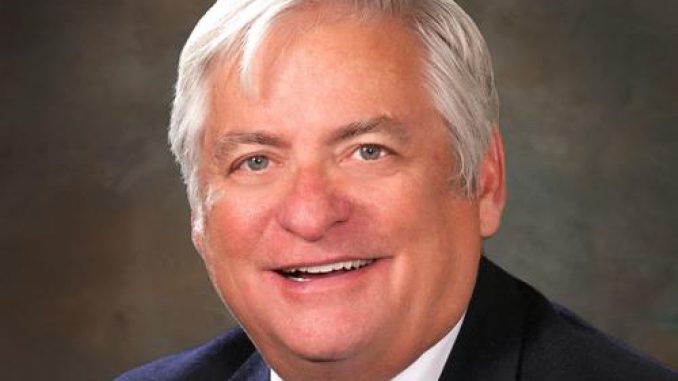 Years from now, people will harken back to these days as possibly the best economic times in our country's history.
And there is less actual warfare going on around the world that just about any time in world history. Look it up.
Wyoming is doing pretty well while the rest of the country is enjoying an almost unprecedented boom. Some of that boom is even leaking to the Cowboy State.
Because our state relies on energy so much, when energy prices crash, our state economy suffers. The rest of the country thrives on during times of low energy costs. We call that the teeter-totter effect. When Wyoming thrives, the rest of the country languishes. When the rest of the country booms, we generally suffer.
We sense that efforts to diversify, for some reason, seem to lag on a statewide level, and yet individual communities are doing very well thank-you.
Cities that are supposedly hurting like Gillette, Casper, and Riverton are all doing well.
Small cities that thrive on tourism like Sheridan, Buffalo, Lander, Cody, Jackson, Star Valley, and Evanston are seeing great times. Try buying a home in these communities.
Wyoming is a big-government state with a huge percentage of our workforce working for the feds, the state, the county, the schools, and other tax-supported entities. In places like Cheyenne and Laramie, well, it seems to always be boom time.
Douglas and Converse County are enjoying an old-fashioned energy boom, thanks to oil and gas.
Debbie Disney Pummel is one of the smartest hotel/motel people in Wyoming. She helps guide Timberline Hospitality, which owns nine very nice motels.
She will always remember the date of 9/9/19 at her 9 motels because every one of them was 100 percent full! She oversees motels in Casper, Gillette, Buffalo, Lander, Rawlins, Laramie, and Rock Springs.
And this was not during the height of the tourism season, so it shows that a huge workforce is on the move in Wyoming right now. Pundits say energy is dying but whoa, it's not gone yet.
Meanwhile, Wyoming leaders were smart enough to hoard over $20 billion in various savings accounts.
The legislature will meet soon to talk about budgets for the next two years. Some forecasts are dismal. But wow, just look at those savings accounts.
We have smart leaders and we are confident they will make the right decisions.
But most of all, let's just cheer up a little. Life is good. Decades from now, folks will look back at these times and relish those memories.
Despite high winds, closed roads, piles of snow, and cold temperatures, these are the good times, folks!