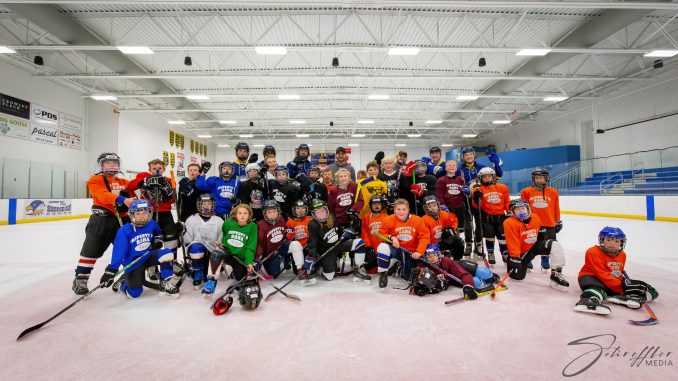 The Sheridan Hawks coaches Andy Scheib, Chad Bailey and Junior Hawks hosted a week-long training camp for local youth Hockey teams this week.
Players worked on passing, shooting drills, stick handling, and advanced skating while weaving forward and backwards through various courses. Training also involved jumping and slides across the blue line. The younger groups wrapped up with games against the Junior Hawks of red-light/green-light and sharks & minnows.
Sheridan Junior Hawks Wyatt Noble, Nick Tigges, Caden McDonald, Nathan Awoyemi, Mason Friedricks and Sheridan Amateur Hockey Association Coaches assisted camp participants Tuesday night.
Photos By Steven Schreffler | Buy Photos