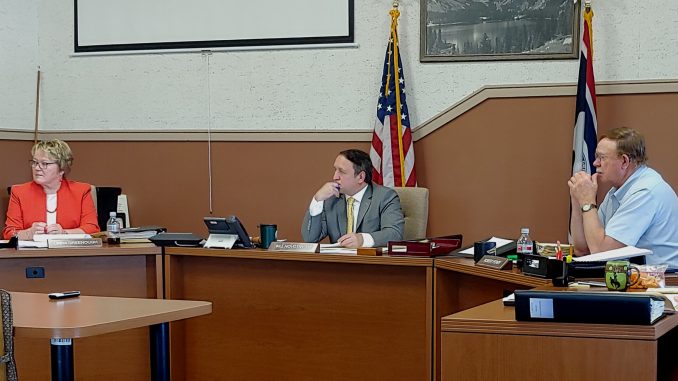 During the Johnson County Commission regular meeting Monday, the commission allocated just over $902,000 in one-percent funds to various county departments.
Departments include the recycling center, Harold Jarrard Park, and the Lake DeSmet Operating Department among many others.
Commissioner Bill Novotny and County Clerk Vicki Edelman discussed the allocation further.
The total appropriation for the one-percent sales tax was $902,421.
For a complete list of funds allocated and to which departments, click here:
https://sheridanmedia.com/wp-content/uploads/2019/11/20210719031227.pdf