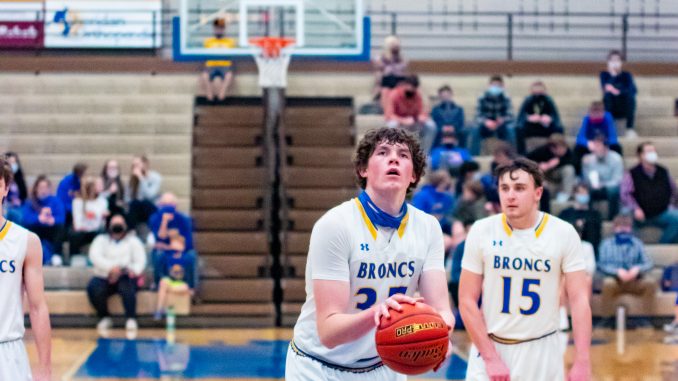 4A STATE BASKETBALL CHAMPIONSHIPS – The Sheridan Broncs and Lady Broncs open the state tournament today in Casper we will have both games live for you on 14-10 KWYO and 106.9 FM the Lady Broncs play Natrona county at 10:30 the Broncs and Riverton go at 1:30.
Lady Broncs Head coach Ryan Sullivan says getting into the state tournament this season is huge for his young roster.
Natrona county is the best team from the western conference they beat the Lady Broncs in their only meeting of the season by seven points and Sullivan talks about how they want to play the Fillies today.
Broncs Head coach Jeff Martini says with the two day format teams have to be ready for a long day today and tomorrow and feels like the Broncs are ready to go.
COWBOY HOOPS – The Wyoming basketball Cowboys played well but lost to San Diego state 59-66 in the Mountain West Conference tournament the Cowboys end the season with a record of 14-12.
JUNIOR HOCKEY – The Sheridan Junior Hawks are back on the home ice against Missoula, Montana game times tonight and tomorrow is 7:30.