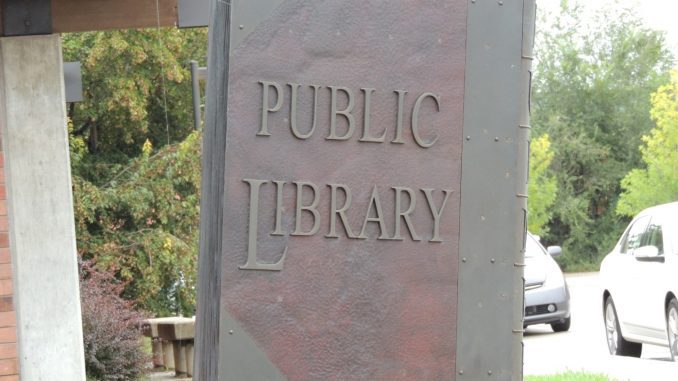 The Sheridan County Library system's summer reading programs are in full swing as some activities move outdoors.
The young adult and adult reading program began June 30. The goal of the program is to promote reading in young and mature adults throughout the summer season. Participants can visit the library to pick a reading log sheet. For every five books read and logged, the reader's name is entered into a drawing of prizes donated by local Sheridan businesses.  
While appearing on Sheridan Media's Public Pulse, Sheridan County Fulmer Library program coordinator Zola Shockley spoke on some of the children's programs already in progress.
Amid the COVID-19 guidelines, the Sheridan County Library system has relocated Books and Bites to an outdoor location to allow children to enjoy a sack lunch provided by The Food Group while listening to a librarian read aloud. Books and Bites takes place at 11 a.m., Monday – Friday.
Beginning at 10 a.m. on Tuesdays, Baby Story Time allows parents and caregivers with younger children an opportunity to introduce the next generation to the library while listening to age appropriate stories read by a librarian.
The Craft Club for all Ages allows children and adults to learn a new craft over the course of two hours. The Craft Club takes place Wednesday 4 p.m. – 6 p.m., and invites attendees to participate as a librarian leads the group in learning and creating. 
Two programs are being offered on Thursdays with Toddler Story Time beginning at 10 a.m. Librarians read books, give finger puppet plays and craft.
Thursday beginning at 2 p.m. – 3 p.m., the Check It Out! program invites grade-school aged children to participate in activities and create works of art while librarians teach the importance of books. 
No registration is required for the summer reading programs offered at the Sheridan County Fulmer library.