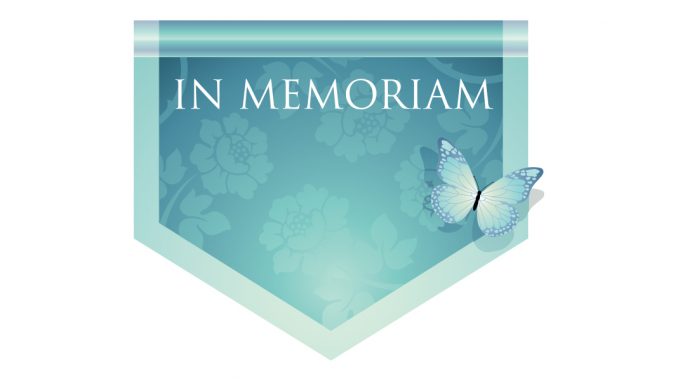 "Don't you worry about me. He'll come get me when he needs a good bulldogger in heaven."
And on July 9th 2021, with his best friend Sunny holding his hand, Kenneth Dallas Noddings answered that Call.
Ken was born January 15, 1934 to Kenneth and Ferne Lane Noddings in a little white farmhouse east of Powell, WY. That's where he learned to rope, ride and love horses, dogs and boats which led to his life as Professional Rodeo Cowboy, Racing Quarter horse Producer, Rancher and hero to many.
He was 5 the day he strapped on his six-guns and started walking to town to help the posse apprehend outlaw Earl Durand in 1939.
Ken was active in FFA and later donated a horse trailer to the Cody, Wyoming FFA Club. He and his younger brother Gary both excelled at sports, at times with their Dad as their coach. After graduation from Powell High School he served in the Army for 2 years.
When Gary won a college scholarship, he suggested Ken join him at school and on the Western State College, Gunnison CO football team. On the drive to Colorado in 1956 a bull riding event at the Douglas Rodeo beckoned. The football coaches were not happy when Ken showed up with a stitched up and pinned broken arm. A few months later he jumped on a steer at Grand Junction and pulled out the pins.
Life changed when his marriage to Lois Kienle Ferrier included her daughter Lynn. They ranched east of Cody and next the Red Barn Ranch at Bighorn, Wyoming. They raised and showed Quarter Horses and trained their race horses. He trained and used his Labrador dogs to flush pheasants for the local hunting club.
During those years Ken and Lois helped numerous young people get a head start in life by giving them a place to live, or providing a good rodeo horse or paying rodeo fees. After Lois passed away, he married Doris and they ranched at Benson, Arizona.
His later years were spent in Green Valley, Arizona where he made many friends. Summer was a time to head north. He would stay a spell and reminisce with ranchers, old rodeo friends and relatives, always showing up for Cowboy Christmas to watch daughter Lynn compete in barrel racing. He was preceded in death by his parents, brother Gary, Lois and daughter Lynn. Surviving Ken are Lynn's son J.D. Brown and his family, Weatherford, TX. Sister-in-law Diane Noddings, Billings, MT nephews Chad and Cavin and niece Cara and their families. Too many good friends and special cousins to mention, and his traveling companion the Chihuahua, Jesus. Memorials may be made to the Alzheimer's Association or if you'd rather, help a young cowboy/cowgirl get a head start.
Graveside services will be Friday, September 3rd at 11 a.m. Crown Hill Cemetery, Powell, Wyoming.