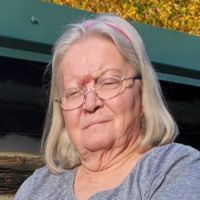 Susan Marie Mettler passed away Saturday, March 27th after a lengthy illness. Susan was born 11/26/1948 in Billings, MT. Susan married Jack Mettler on November 26, 1967 which was her birthday too. In this marriage, 3 children were born and raised. Mom worked at the Children's Center for many years and at Headstart. Susan enjoyed tending to her beautiful flowers, reading a great novel or just sitting on the patio. Her pets were her pride and joy and loved lap time with Carter, Chase and Oscar. She loved watching Lucy catch her toys and run in circles. Mom loved going to Walmart; it was going to the mall to get out of the house to spend a couple hours. She cherished the moments and all care she received from her daughter Elle and the laughter they had together. Mom was funny and spiteful at times to keep anyone laughing.
Mom cherished her time later on with her grandkids Amanda, Kyra, Tucker, and Rylan.
Survivors are her husband Jack Mettler, daughter Elle Mettler, son Justin Mettler and 7 grandchildren.
There will be no service
Any donations can be made to the Second Chance Cat Rescue in Susan's name.
Online condolences may be written at www.kanefuneral.com Kane Funeral Home has been entrusted with local arrangements.