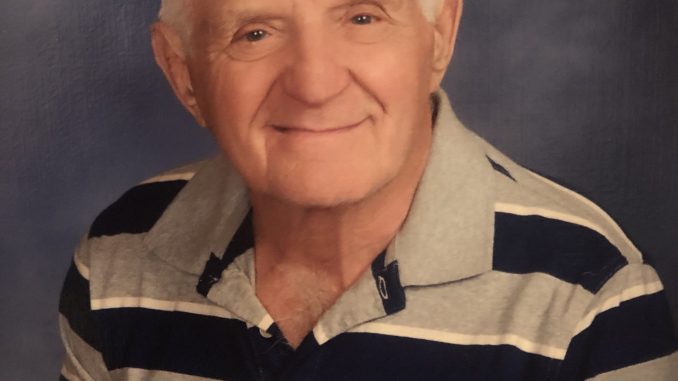 Ray passed away from Alzheimer's at the Sheridan Manor Nursing Home. He was born in 1938 in Phillips, Wisconsin. At the age of 15, the family moved from their life on the farm to mountainous Libby, Montana. There he loved hunting, fishing, snowmobiling, and riding dirt bikes. Ray served 2 years in the Army Reserves then married. He and his first wife built their home, raised a son and daughter, and opened a motorcycle dealership in Libby. Ray later moved to Wyoming to start a new life in 1977 with his new bride. In Sheridan, Ray and Aggie had a son and daughter and opened their store, Agray's, which they operated for 36 years. Every chance he had, he shared his love of hunting, fishing, camping, and riding ATVs with the family. He was industrious and always busy building, inventing, and gardening.
Ray is preceded in death by his parents, John and Mary Simurdak. He is survived by his wife, Aggie Simurdak; their children, Jeremy (Becka) Simurdak and Katy (Cliff) Bittner of Sheridan, WY; the children of his previous marriage, Greg Simurdak of Hood River, OR and Gina Grundemann (Bob) of Montrose CO; 9 grandchildren, Diane, Tom, Clifton, Royce, Tera, Brynn, Finn, Allie, and Lucien; Ray's brothers, Dan Simurdak, Jerry Simurdak, Elmer Simurdak and sister, Diana (Charlie) Harris.
A viewing will be held on December 29th at 5:00pm followed by the Rosary at 5:30pm at Kane Funeral Home. A Mass of Christian Burial will be held at Holy Name Catholic Church on December 30th at 10am.
Online condolences may be written at www.kanefuneral.com. Kane Funeral Home has been entrusted with local arrangements.