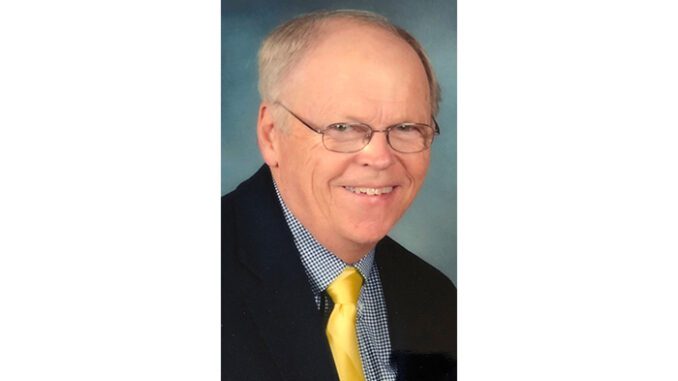 Larry Storo, 79, passed away peacefully at his home surrounded by family and loved ones on October 30, 2022.
He was born April 20, 1943, in Fargo, ND to Alf and Evelyn Storo. A proud Norwegian he grew up on the farms of western Minnesota, where adventures with his siblings were plentiful. Larry lived on his own for his senior year after the family moved to Georgetown. He graduated in 1961 from Pelican Rapids High School in Pelican Rapids, MN. Larry entered the Air Force in 1961 serving for 4 years working in communications while stationed in Guam and Grand Forks, ND. Always up for an adventure, he took to the highway after his military days, traveling in a snowstorm from Fargo to Seattle, WA, where he secured a job with Boeing and then the Post Office.
Ultimately, Larry took an opportunity with McDonald's, to the shock of his coworkers at the post office. That opportunity was the beginning of a 48-year career with McDonald's, 38 years of which were spent as an Owner Operator in the communities of Sheridan, Buffalo, and Gillette, WY.
Larry met his wife Ann of 52 years the same year he found his lifelong career with McDonald's. He convinced her to move East to Denver, CO, and eventually to Sheridan, WY where they settled their family and bought their first Mcdonald's. Over the years Larry was big on community involvement specifically in sports and education, which he believed in strongly. Larry served on various local boards over the years including the Ronald McDonald House of Billings, MT. Larry loved family, McDonald's, football (Denver Broncos), and travel. Larry was best known for his love of community, solid life skill advice giver, level-headedness, big smile, and kind heart. He loved to laugh and often got people with his one-liners and a sly smile.
He is preceded in death by his parents and brother, Jay Storo (Brenda).
He will be sadly missed by his wife Ann (Johansen) Storo, daughter Michelle Falkner, son Larry Storo Jr., and daughter Andrea Storo, grandchild Joshua Michaels, brother Mark Storo (Reny), sister Joanne Klev (Keith), sister Sharon St. Germain (Bob), brother Lee Storo (Mary), and many loved cousins, nieces, and nephews.
A service will be held at Wright Funeral Home in Moorhead, MN at 11am on Saturday, November 5th, 2022 with burial to follow at Kirkebo Cemetery in Perley, MN.
A celebration of life will be held on November 19th, 2022 starting at 1pm at the Powder Horn Golf Club in Sheridan, WY. In Lieu of flowers, the family asks that donations be made to either WYO Theater in Sheridan, WY, or Ronald McDonald House Charities of Billings, MT.